A Look Into Gmail's "Sent 6 days ago. Follow Up?" Feature and Why You Should Always Send Follow Up Emails
In April 2018, Google rolled out a major design overhaul to their Gmail service. Several new features were introduced including one that Google has named Nudges.
Nudges move certain emails to the top of your inbox and suggest that you take an action on each of these emails. There are two types of actions that will be suggested depending on the email:
Reply: Google will suggest that you reply to an important email that you have received, but have not yet replied to
Follow Up: Google will suggest that you send a follow up to an email that you have previously sent that has not yet received a reply
Both of these features are productivity tools that aim to increase communication flow, response rates, and prevent the dreaded "Sorry, I forgot to reply to your email" syndrome. Today we wanted to take a deep dive into Gmail's "Follow Up" nudge feature by explaining the benefits of following up on emails backed by statistics.
Gmail's "Follow Up" nudge feature reminds you to follow up on emails that you have sent which have not yet received a reply
The Science Behind Follow Up Emails
You've just typed a beautifully written, concise email and hit send. You sit back and wait. Click refresh on your inbox sporadically over the next few hours and days, but…..nothing happens, no reply.
This is an all too common scenario and one that you shouldn't take personally. There are lots of reasons why someone might not reply to an email, and the most common one is that they were too busy & forgot. In 2015, the average American received 88 business emails per day but only replied to 34 of them. Who has time to reply to 88 emails every day? And with 55% of emails being opened on smartphones, it's just as easy for someone to read your email in a location or situation where they're unable to reply – in a meeting, out at lunch, or even driving! (up to 24 percent of Americans admit that they use their smartphone whilst driving)
So what can you do about emails that don't receive replies? The answer is simple – send a follow up email.
Follow ups have been shown to increase reply rates by moving your original email back to the top of your recipient's inbox. However, a recent study showed that only 19% of people send follow ups to unanswered emails.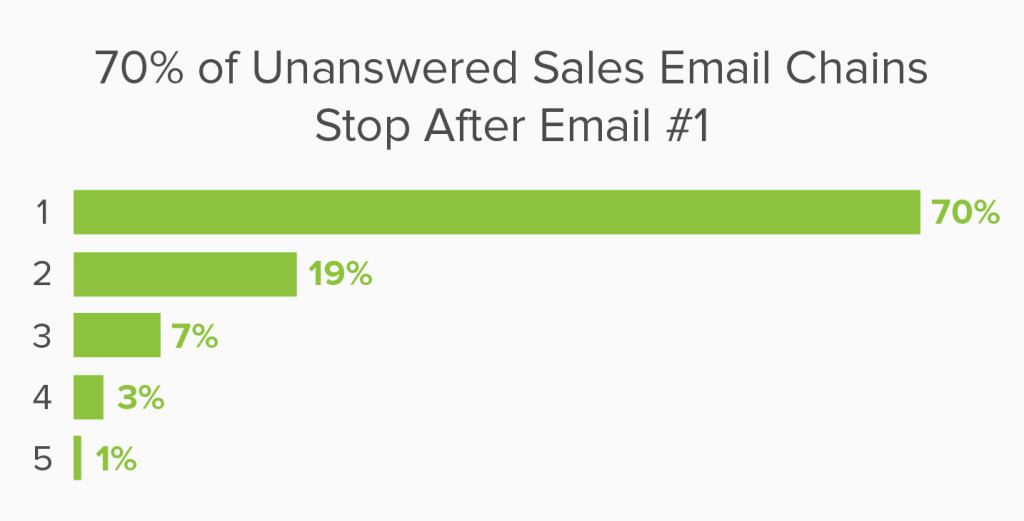 Why Follow Ups Are Critical In Cold Emails
A cold email is an email sent to someone that you've not yet had prior contact with. Cold emails are a great way to increase sales, recruit talent, create partnerships, promote content, and acquire feedback. Cold emails are sent with the intent of having the recipient take an action such as providing feedback, booking a meeting/call, signing up for your service, reading a blog post, or watching a video.
Since cold emails are sent to people that you don't have a previous relationship with, your recipients are less likely to respond and more likely to ignore or forget to reply to your cold email. Because of this, it's critical that you send follow ups in cold email campaigns.
If you don't receive a reply to your first email, you have a 21% chance of getting a reply to the second one. Still no reply? Take heart and keep sending: There's still a 25% chance that you will eventually hear back from the recipient. – Bernie Reeder @ Yesware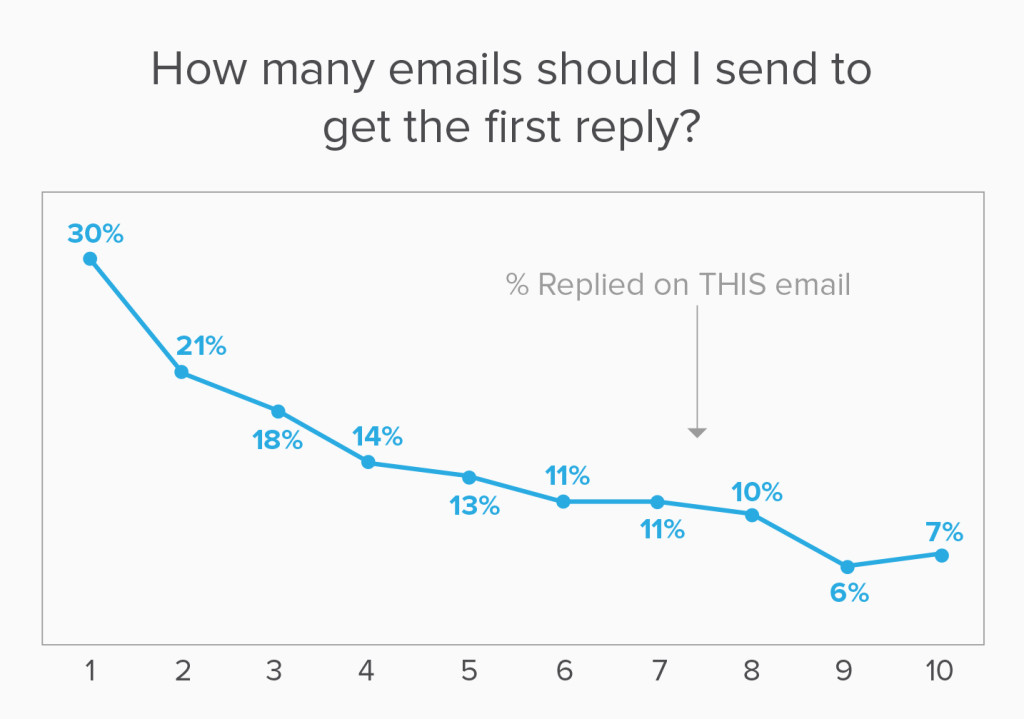 How to Automate the Follow Up Process
Gmail's Nudge feature will help remind you to follow up an unanswered email. However, Nudges will still require you to manually write & send a follow up for each recipient. If you're sending emails to more than just a few people each day this can become a tedious & repetitive process. Gmail also won't nudge you more than three times a day, which means you might miss out on emails that require a follow up.
With the help of a cold email automation tool you'll be able to automate this process. This will remove the need to manually follow up on each unanswered email.
Use actionable.me to automate follow ups
You can send thousands of personalised emails with automated follow ups using actionable.me by following this simple process:
actionable.me includes other features that will make your email campaigns more effective:
Bulk email sending
Scheduled email delivery times
Track opens/replies/bounces
Reusable email templates
Personalised email fields
Add unsubscribe buttons to your emails for GDPR & CAN-SPAM Act compliance
Manage contacts
Want to start creating & sending automated follow up emails campaigns? Get started with a free actionable.me account and automate your cold email process today.